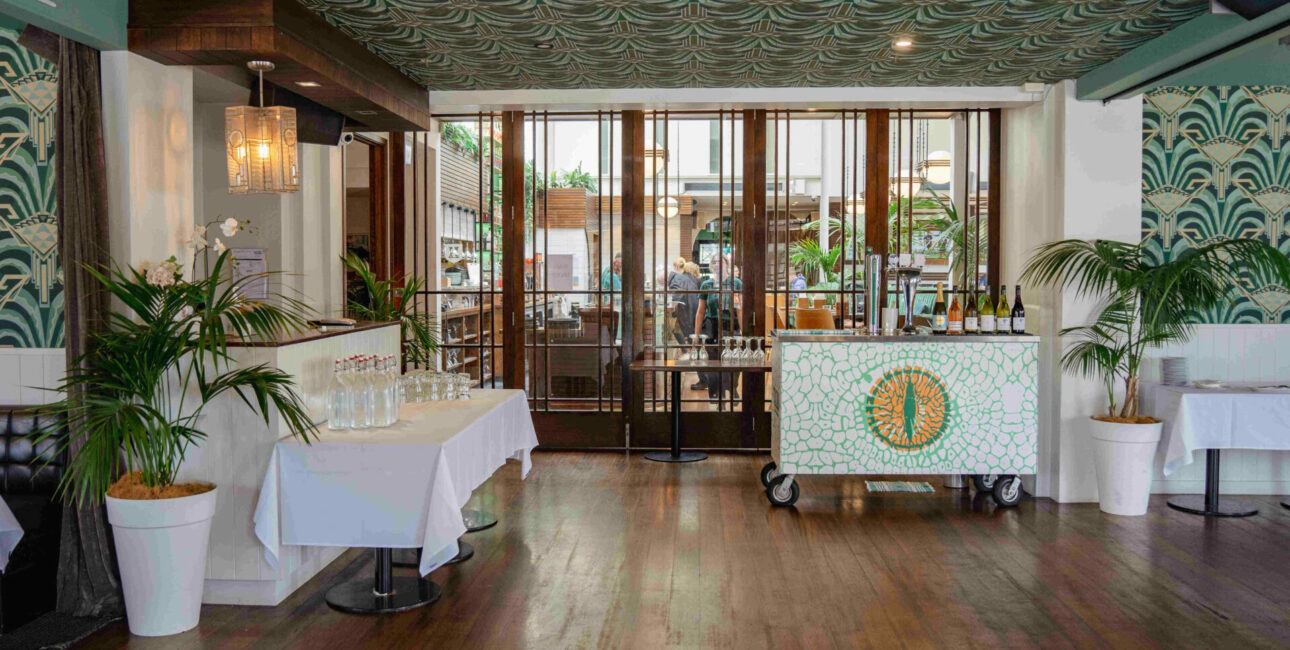 Our Spaces
The Lounge
Seated capacity: 24
Standing capacity: 30
This stylish space within the venue is warm and private, perfect for dinner, meetings and smaller parties.
The Eatery
Seated capacity: 70
Standing capacity: 120
Half-Eatery seated capacity: 30
Half-Eatery standing capacity: 40
Completely private* with access to an outdoor space and AV equipment. For large birthdays or functions, The Eatery is perfect for any occasion!
* Please note half eatery is a semi-exclusive space.
Venue Exclusive
Seated capacity: N/A
Standing capacity: 250
Full exclusive access to St. Johns Bar & Eatery. Limitless potential for large events and functions.